Panel racks
The panel racks are flexible storage systems. They are used for commissioning and shipping. The advantages are easy handling and optimal use of space as well as space-saving folding for empties transportation.
The panel racks are made of high-quality sheet steel, which makes them highly resilient and extremely durable.
Our standard sizes:
Currently we offer the post pallets only for the listed products, other products and sizes on request!
Outer dimensions: 1220 x 2430 x 680mm
Inner dimensions: 1200 x 2410 x 500mm
Compatible with the respective products:
eMAT Panel
further information by email:
This email address is being protected from spambots. You need JavaScript enabled to view it.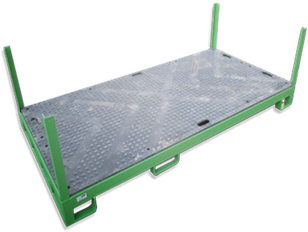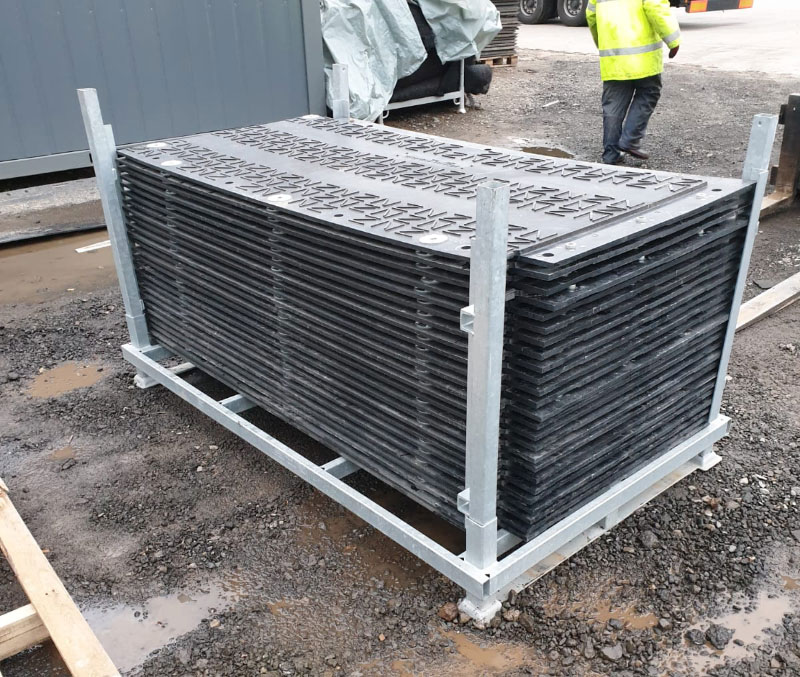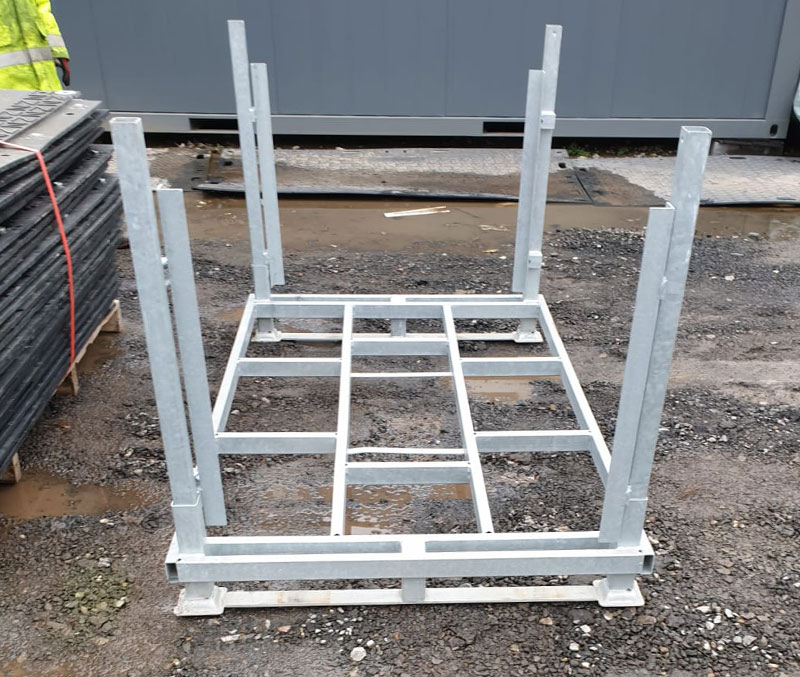 ---
eMAT Connector
2-way and 4-way standard connectors
The eMAT floor panels 2-way and 4-way connectors are made of 100% urethane. These are inserted from below and fastened with four M10 screws.
For projects where heavy vehicles or machines are used, or on uneven surfaces, the connectors can be reinforced with a metal tape.
2-way and 4-way connectors metal version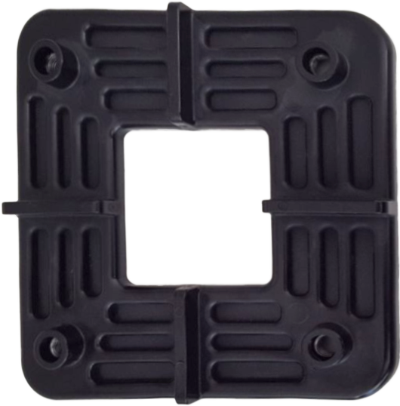 Quick connector
Quick connectors are used for short-term projects where quick installation is important. The quick connector is simply pressed under the mats into the holes.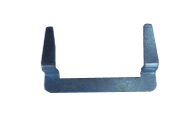 ---
tMAT / TT-Panel connector
metal connector
The metal connectors are used to screw the tMAT or TT-Panels together. This results in a firmly connected roadway, mobile construction road or working platform for heavy loads and vehicles, both in length and width.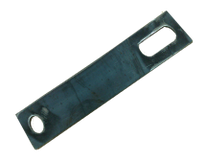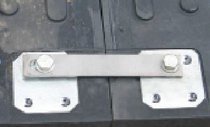 ---
Isotrack X system connector