The ultimate heavy-duty mat, with its dimensions of 4 metres wide, is the ideal solution for the heavy-duty industry when it comes to pipeline construction, wind farms and heavy-duty transport. The varioMAT 4 can also be used with specialist vehicles, e.g. with extra width in open terrain. The innovative overlapping connection system results in maximum stability and load-bearing capacity.
Characteristics
The floor protection plates are connected to each other (Camlog system), which creates a fixed roadway, mobile site road or working platform for heavy loads and vehicles, both in length and width. The bearing capacity of the subsoil is considerably optimised, soil compaction is minimised and damage to the ground is avoided. Due to different profiling on the panels, the floor protection panels can be used in many ways. The panel is particularly suitable for pedestrians, cyclists, cars as well as cars and construction vehicles. The panels ensure optimum traction of heavy vehicles even in difficult terrain. The panels are laid from a crane truck or with a forklift truck and ensure safe access from the start of assembly.
Logistics
Our panels are easier to transport than most alternative temporary street mats. Therefore, more mats can be loaded onto the truck or into a container, reducing transport costs.
Our services
We offer you our products and services basically for rent from stock, for self-collection or including service, i.e. with transport, assembly and disassembly according to plan as well as final cleaning. On request also for purchase if necessary. We would be pleased to provide you with a free, non-binding and individual offer.
Impressionen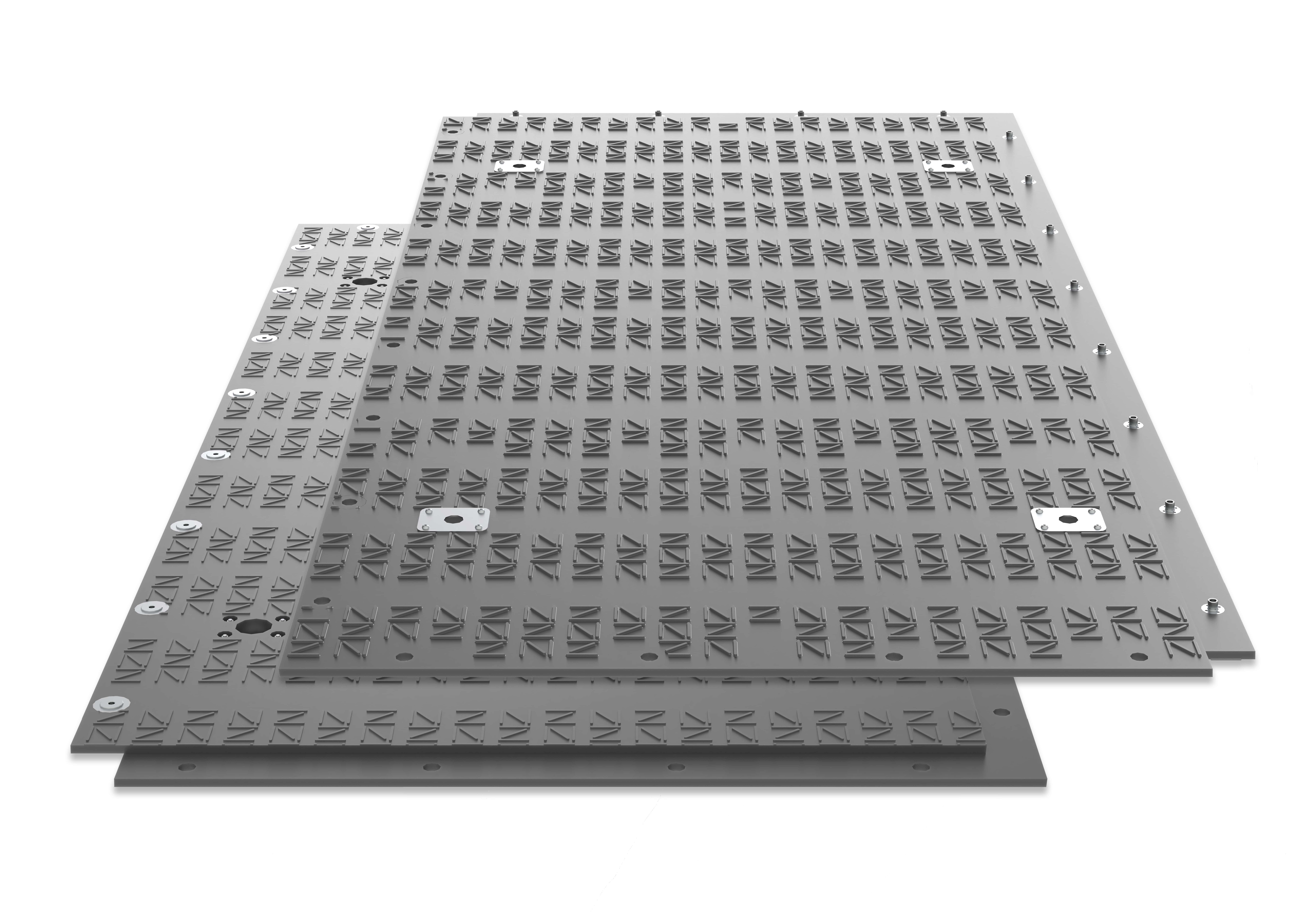 Technical Data
| | |
| --- | --- |
| Material: | polyethylene, high molecular |
| Measurements: | 2110 mm x 4110 mm x 45,5 mm (incl. profile) |
| Usable area: | 8m² per panel |
| Weight: | approx. 354 kg |
| Surface: | 5mm & 2,5mm profile |
| Color: | black |
| Load capacity: | approx. 260 to. (depending on substrate) |
| Transport: | 50 panels (400m²) |
Possible uses
For example as a mobile construction road