References in the campbuilding section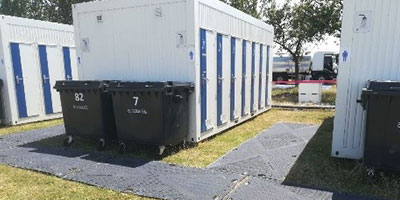 Client: Losberger GmbH
In use: eMAT / tMAT
---
Construction of the infrastructure of several military camps for a NATO exercise in Romania on behalf of Losberger. With the help of eMAT and tMAT soil protection panels, the access roads and walkways were built.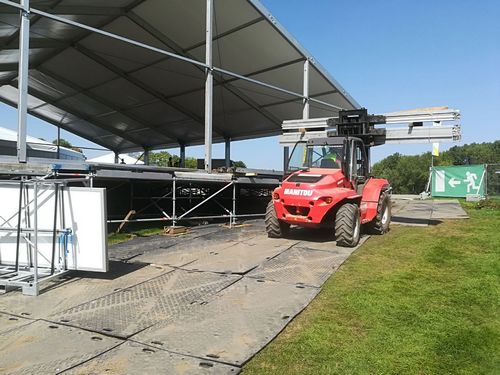 Client: Losberger GmbH
In use: eMAT
---
Infrastructure development for a mega-event for the construction of a tent city, respectively infrastructure of a civilian camp by our product eMAT, the infrastructure, access roads, logistical working areas and access roads were created.